Herbalife Weight Loss Plans From Nutrition-Bodycare
Do you you struggle to lose weight effectively? Feel tired all the time and you can't hit the gym? Find it difficult to fight cravings? If yes, here below you will find the right plan for you.
Formula 1 Meal Replacement
Lose weight with our range of Herbalife Formula 1 meal replacement shakes.  Packed with key nutrients and protein, they will help you slim your figure.
View
Herbal Aloe Hair & Body Care
Cleanse, soothe and refresh. Enriched with natural Aloe Vera, the Herbal Aloe range is gentle enough for the whole family.
VIEW
Herbalife24 Sport for Athletes
Herbalife24 is a performance driven, designed line of products to support those athletes before, during and after serious fitness activity.
VIEW
Preferential Prices
Start losing weight fast at affordable prices. Fight cravings, get fit and transform your body shape. Join Herbalife Nutrition to purchase at a discount or make an extra income!
Learn more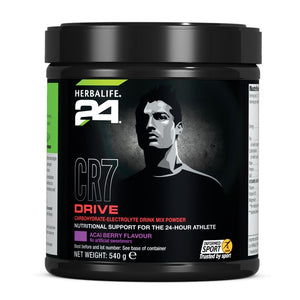 Herbalife Nutrition
CR7 Drive Canister - Acai Berry 540 g
Sale price Price £17.50 Regular price